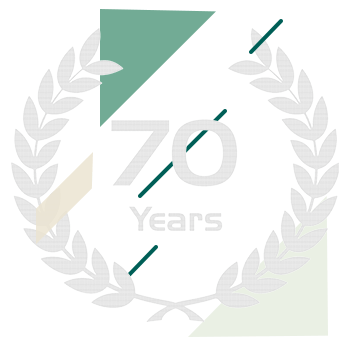 Growing with our customers.
Over 70 Years of

Your Trust
Started by Eric Walsh and Percy Ford as a business to cater for needs of local farmers for custom made items and implements, it has developed a strong name in conjunction with quality and a product range most competitors would envy.
Based in the heart of Dalby in Dan Street on a 990m2 plot, WALSH & FORD has developed into a 1400m2 factory on a 3500m2 site, with expansion now in its plans for the future.
Originally the initial work performed by Eric Walsh and Percy Ford was based on farmers' requirements. However, with the development of Dalby and the Darling Downs, demand for specific items grew as did WALSH & FORD, producing items from bagging hooks to saleyard gates, from hinges to steel shed frames etc. All and any work was taken on.
The 1960's saw the advent of bulk handling, which propelled WALSH & FORD onto another level. Production of augers and bulk bins dominated works and levels of over 100 units per season were not unheard of. In those times of the 1960's in rural Australia, this was a major feat.
The advent of the 1970's saw the death of Percy Ford, which unfortunately destabilized the business for a period of two years. Niche markets were targeted by competitors, whilst WALSH & FORD struggled to financially stabilize itself. Focus once again led to core work being custom builds and maintenance to large corporations. This allowed WALSH & FORD products like augers etc. to be fined tuned. This ideal of keeping continuous work process in order may have led to loss of market share but offered continuous stability and profitability for the business.
Today WALSH & FORD products are seen in the market place as high in quality for value as well as innovative. Their corporate client list continues to grow. Examples are Qld Cotton, Allied Mills, Riverina Stockfeeds, Ridley Corporation, Hansen, Agility, Peabody Wilkie Creek Mine, Arrow Energy, McConnell Dowell, Diversified, Maralong Milling, Hi Feed, APA Group, PB Agri Foods & Mega Electrics etc.
walsh and ford

TEAM history
Here is the list of our first 100 team members over the last 70 years. Each era saw changes and challenges, and all our staff brought hard work and innovations with them throughout the years.
We often refer to what you normally describe as a problem, as just another job we will happily solve for you! So get in touch today, and let us know how we can help.