Walsh & Ford have included operation & safety manuals along with our warranty for you to save and/or print. These are .pdf files, if you don't have Acrobat Reader installed on your computer you can download it for free.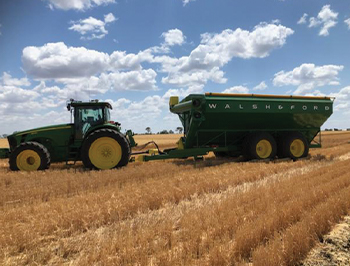 Grain Handling
Chaser / Grain Carts, Row Crop Bins, Grain Buggies, Augers and Conveyors.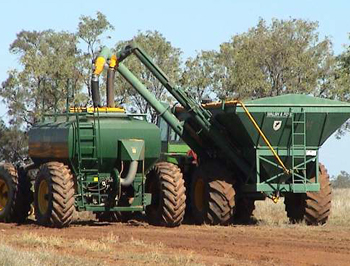 Planting Equipment
Combination Bins, Grain Buggies (Chaser, seed and fertilizer bins) and Field Rollers.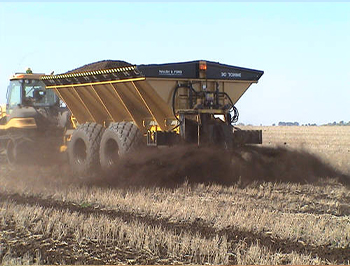 Manure Spreader
A versatile manure spreader and chaser bin - the highest quality and value for money.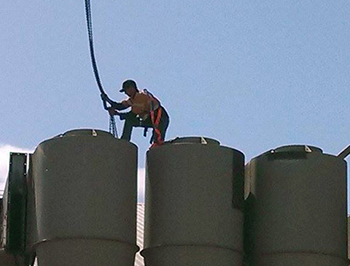 Construction
Cotton Gins, Feed Lots, Structural components and milling equipment.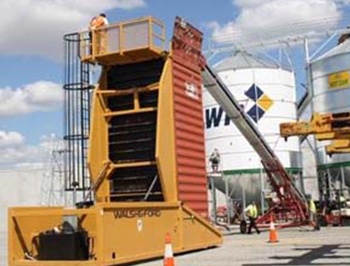 20ft Container Inverter
Combined with our under silo conveyor system a Walsh & Ford Container Inverter is you perfect solution for loading bulk product into shipping containers. Strong, reliable and robust with all the features you need for safe operation.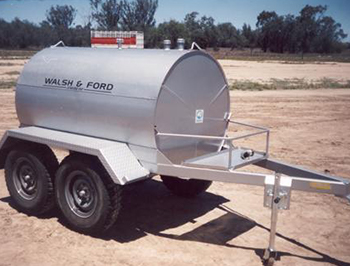 Fuel Trailers
Off Road Mobile Fuel Tanks - tough and durable mobile fuel / service tanks range from 500 to 1500 gallons with either tandem axel or single axel units. Our Steel Tanks range from 500 to 3300 gallons, and up to 40,000 for Tallow or Molasses.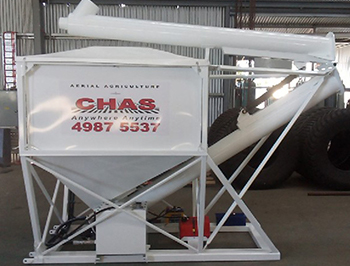 Aerial Bulk Applications
Aircraft Fertiliser Loading System Specifically design for the loading of bulk fertilizer into aircraft for aerial application. Our suspended Liquid Supplement Mixers for stock feed, or dairy our system will get the job done quickly and efficiently.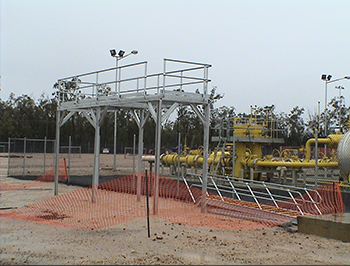 Miscellaneous
We manufacture all types of toolboxes including custom designs. Our Pen Scrapers are robust and durable. Walsh & Ford have now added Structural products to our range. We carry out a lot of custom builds and modifications, so get in touch today!