Walsh and Ford

Drive Around Conveyors
Walsh and for have been manufacturing barrel belt conveyors from 1980's onward giving us the experience and know how to produce a product that is robust, functional and adaptable to meet any conditions.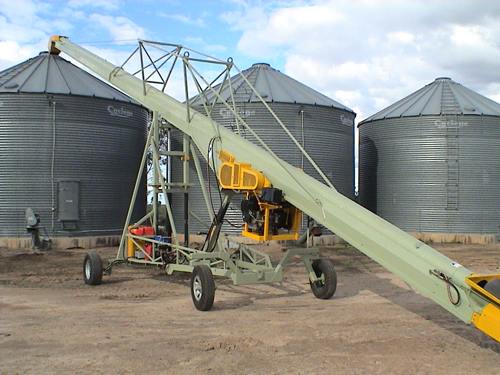 Call us for any special requirement or features.
Hub drive motor
4 spool hydraulics
(2) 16″ 4wd castor wheels level at all elevation angles
Hydraulic hoist
Controls at upright
Controls at back arms
Allows for full mobility at low level under silos and at 30° elevation
Hydraulic ram to lift tail
Tank level indicator
One man operation
5 spool hydraulics
All hydraulic drive
20hp petrol drive
90 Litre oil tank capacity
Breakaways
Hydraulic lift up wheels
As 10′ except with 24hp drive
NOTE:
Non-factory fitted sweeps do not include field fitting hence additional costs.