Walsh and Ford

Row Crop Bins
The new kid on the block is our row crop bin range. These bins have all the features and quality our haul out bins are renowned for.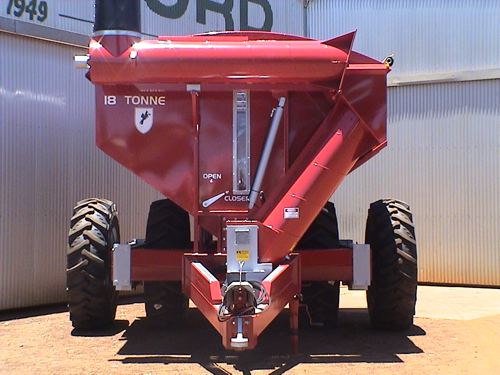 Call us for any special requirement or features.
Series 6 PTO
Clean out slide
Internal / external ladders
Greasable axle
Provision for light
Fully guarded at drive and gearbox
Auger hopper spout
Adjustable pull
Internal hydraulic shut-offs
Provision for roll over tarp
Slip clutch
12 gauge sheet
Fully welded internally
¼″ thick flight horizontal and incline auger
Rims are included in 'no tyre' price.
19″ auger with 12″ diameter horizontal auger
Auger light, tail lights, oversize sign
Roll over tarp
 No tyres